A Bit About Us
We are passionate, innovative, thought-leaders always looking for ways to share our expertise, be of service and ultimately support people in living their best lives. We know that the Mindful City Project transformative framework around Awareness, Compassion, and Generosity along with our groundbreaking designation can truly help individuals and cities all over the world flourish, connect, and thrive together as one collective community.
WE ARE UNIQUELY QUALIFIED AND EXPERTS AT AGGREGATING, INTEGRATING AND DESIGNING FRAMEWORKS THAT TAKE INTO ACCOUNT THE LEADING RESEARCH, SCIENTIFIC EVIDENCE, AND BEST PRACTICES FOR HEALTHY LIVING MODELS WITHIN A COMMUNITY OR ORGANIZATIONAL SETTING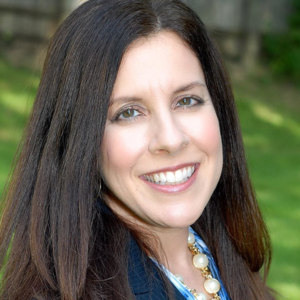 DEB SMOLENSKY
CEO and FOUNDER
Deb Smolensky, CWWPC
Deb Smolensky is a Global Wellbeing and Engagement Leader with a passion to help people live their best lives at work and home.  Over the past 20 years she has received a multitude of certifications and designations in this field.  Working with a variety of clients, including numerous Fortune 500 companies, Deb has developed hundreds of frameworks, models and initiatives that empower people to lead healthy, productive lifestyles through innovative and engaging solutions.
Deb is a neuroscience junkie, a wellbeing futurist, a life-long learner and advocate of practices that improve a person's body, mind and spirit.  She has been practicing these skills since the age of 10, after learning relaxation techniques from her school's Drama teacher to help ease her anxiety and stage fright. Deb is a national speaker and presents to audiences around the country on the importance of understanding how the brain works and the everyday benefits of using mindfulness and emotional intelligence skills to improve one's overall wellbeing.
Deb serves on the Board of Directors of Infinity Foundation, is the Co-Founder of Global Women 4 Wellbeing (GW4W), participates on the Women In Leadership Council at NFP, and is a mentor for the 1871 Technology and Entrepreneur Center.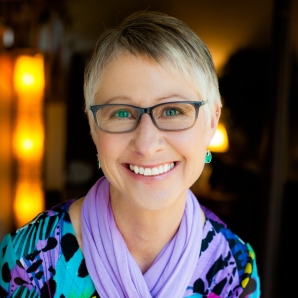 MICHELLE SPEHR 
CO-FOUNDER
Michelle Spehr, MA, M.Ed., MCHES, CWWPC, CWF
Michelle is a Health and Wellness industry leader who works with employers to identify and apply creative solutions that address wellbeing at both the employee and organizational levels.  Her approach is based on new sciences and emerging strategies that help create high performing organizations.  She is currently exploring how we can apply design thinking and human-centered design principles to reframe worksite wellbeing challenges and spark new ways of addressing these complex issues.
In 2015 Michelle was recognized as the Employee Benefit Adviser (EBA) Wellness Adviser of the Year and her professional credentials include certifications as a Master's level Health Education Specialist (MCHES), a Worksite Wellness Program Consultant (CWWPC) and Faculty designation from WELCOA. She serves as a board member for the UW Health and Wellness Management program and the Wellness Compliance Institute.  She is also member of the planning committee for Fusion 2.0, a unique event launching in November 2018 that brings together people from multiple disciplines to collaborate on, learn about, and celebrate positive change at the workplace.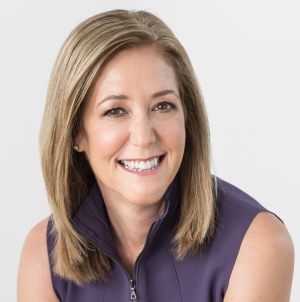 Ellen Rogin, CFP, CPA
Ellen Rogin, CPA, CFP® and Abundance Activist® is the co-author of NY Times best-seller, Picture Your Prosperity: Smart Money Moves to Turn Your Vision into Reality. A top producing financial advisor, Ellen is a nationally-known expert on building wealth. She speaks across the country on generosity and creating prosperity on purpose.
Chock full of "left-brain" credentials (MBA, CPA, CERTIFIED FINANCIAL PLANNER™), Ellen also walks on the "right" side, balancing values, big picture ideas, meditation and a sense of humor with all her professional training. She is as comfortable talking about the power of compound interest as she is the power of belief.
Ellen and her work have been quoted in such national publications as The New York Times, Money, Time.com, Forbes.com, The Huffington Post, and US News and World Report.
Ellen is founder and president of a wealth management firm in Northfield Ill., and serves on the Board of Directors for Metropolitan Capital Bank in Chicago and The Ghana Scholarship Fund.

INFINITY FOUNDATION 
PARTNER
Infinity Foundation is the Midwest's leading holistic education center.  Infinity offers Courses For Life®, providing experiential courses in personal, professional, and spiritual growth to enhance people's lives. Named Best Places for Lifelong Learning classes and Best Place for meditation, Infinity Foundation partners with Mindful City Project to oversee, administer and award the Mindful City designations.
INTERESTED IN LEARNING MORE, GETTING INVOLVED OR NOMINATING YOUR CITY TO PARTICIPATE?